Ecotour Report
This Is How to Pack for Private Boat Tours in Islamorada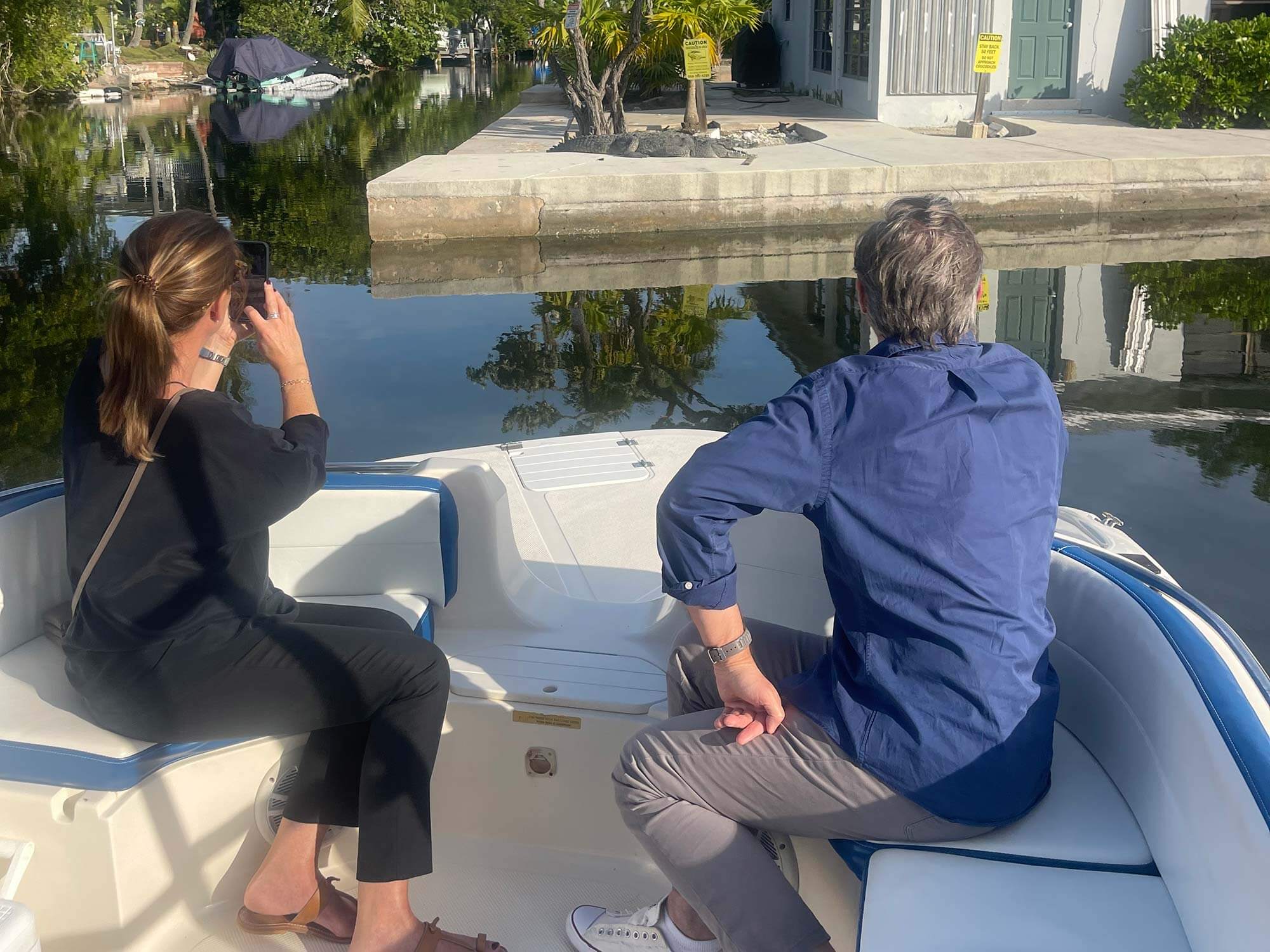 Nestled in the heart of the Florida Keys, Islamorada is a slice of paradise that leaves a lasting impression. With its turquoise waters, stunning beaches, and abundance of outdoor adventures, it's no wonder that Florida draws over 37 million visitors a year. And what could be better than a private boat tour to see the "Purple Island" in all its glory?
But how do you prepare for the voyage of a lifetime? If this is a concern, we've got you covered! Learn more about how to pack and what to wear on private boat tours in Islamorada!
Private Boat Tours in Islamorada
KeyZ Charters Ecotours in Islamorada provides a variety of personalized tours and services to meet the unique needs of each traveler. From exciting snorkeling expeditions to leisurely sandbar trips, KeyZ Charters offers breathtaking experiences including:
tropical wilderness of Everglades National Park
dolphin tours on the mangrove islands
marine life of Alligator Reef Lighthouse
sunset tours through the Florida Bay
rich history of Lignumvitae Key
manatee tours along the Crystal River
How to Pack for Your Private Boat Tour
Though private boat tours are amazing experiences, nothing dampens the mood faster than realizing you've forgotten something crucial. To make sure you're well-prepared for your sightseeing tours, here are some essential items to bring so that your day goes off without a hitch:
Appropriate Clothing
Clothing during a boat tour should be practical and comfortable. Items like a windbreaker, a pair of shorts, a sweatshirt, and non-slip shoes can also come in handy, especially in unpredictable weather.
Sun Protection
While on your sunshine-filled journey, protect yourself from the rays with items such as sunglasses, sunscreen, chapstick with SPF, and a sun hat.
Wallet and Money
From souvenir shops to restaurant stops, it never hurts to bring your wallet while exploring the bay. Sealing it in a waterproof bag can help protect your personal items.
It's also recommended to be armed with snacks and plenty of water to stay hydrated. You can purchase these along the journey, or pack your own.
Water Wear
In case there aren't any changing rooms on the boat, wear a swimsuit underneath your clothes. Bring your own towel. Life jackets and safety gear is provided. Pool noodles for flotation while snorkeling are also provided and recommended over swim vests.
If you're looking to enjoy some snorkeling in the Florida Keys, your expert guides will provide you with the essentials for your snorkeling adventure, including the proper gear and equipment.
Medicine Bag
Although first aid kits are provided for private boat tours, it doesn't hurt to bring a basic one of your own. This can include Tylenol, band-aids, non-drowsy dramamine, and insect repellent.
Games and Gadgets
A cell phone or waterproof camera are essential items on a boat tour. Small waterproof bags are provided for your phone and keys, but we recommend you don't bring anything that you wouldn't want to get wet.
Packed for Paradise
If you're looking to create lasting memories, a trip to Islamorada is undeniably worth the journey. Whether you're a first-time traveler or a seasoned adventurer, KeyZ Charters will ensure a seamless boat tour from start to finish.
Our goal is to help you pack the essentials so your private boat tours in Islamorada are smooth sailing. Reach out to us and get ready to embark on an unforgettable experience that the Florida Keys has to offer!
---
‹ Back