Islamorada Snorkeling Tours
Snorkeling
The Florida Keys is well known for its beautiful shallow coral reefs. Islamorada snorkeling is some of the best in the Keys. Our reefs range in depths from 4 feet to 20 feet, which make snorkeling a breeze. All of the coral reefs we visit are simple to navigate and are a spectacular sight. Whether you are a beginner or an advanced snorkeler you will definitely enjoy the scenery below. KeyZ Charters has a Captain that is very patient and willing to teach anyone. Learning how to snorkel is easy and fun. You can start out in shallow waist deep water for the comfort of the snorkeler. Once the snorkeler has mastered the art of snorkeling, we will head out to one of the reefs mentioned below to explore the wonderful life below the surface.
Alligator Reef & Alligator Lighthouse
On an average snorkel trip your Captain will guide you on the Atlantic Ocean out to Alligator Reef searching for sea turtles and dolphins along the way. Alligator Lighthouse was built in 1873. The lighthouse was named in honor of the U.S. Navy schooner Alligator. The U.S.N. Alligator ran aground there in 1822 while on a naval anti-piracy squadron protecting the US coast from Cuban pirate ships. The actual ship is no longer there because it was burned during the wreck to protect the US name. The light house is approximately 3 miles east of Islamorada. While snorkeling you will see plenty of coral, sea fans, and many fish including: angel fish, sergeant majors, parrot fish, butterfly fish, and many more. You might also have an encounter with a sea turtle, a spotted eagle ray or a shark.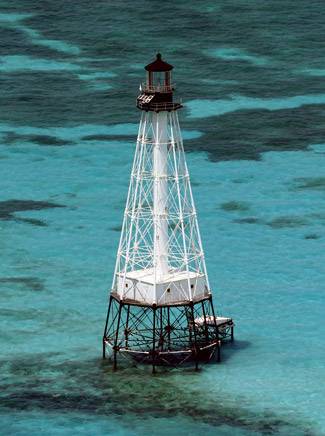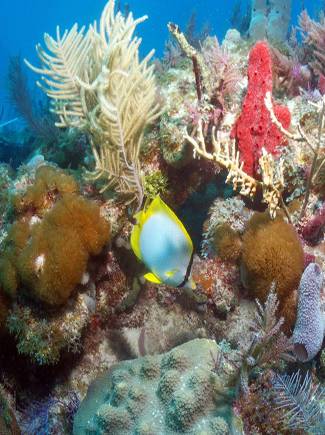 Cheeca Rocks
This beautiful reef lies about 1 mile to the southeast of Upper Matecumbe Key and is a great site for those who are hoping to capture incredible pictures. The site has many soft corals and a large collection of brain corals. Mushroom and star corals also cover a large portion of this area. Snorkelers can spot turtles and conch in the sandy patches that surround the coral heads. Parrotfish, queen triggers and angel fish are seen on a regular basis. Spotted rays and schools of tarpon and snook also occasionally swim by. Snorkelers looking for a thrill can occasionally come close to a nurse shark at this site.
Snorkeling Gear Is Included!
A mask, snorkel and adjustable fins are included in your Islamorada Snorkel Tour. We also have pool noodles available for your comfort and safety while you float over the Coral Reef. All gear is cleaned and sanitized between each use. Our boats are equipped with strong ladders for a safe and easy entry back into the boat after snorkeling. All captains are trained in CPR as well as hold rescue dive certifications. You will be in great hands on our boat.