Islamorada Snorkeling Tours
Snorkeling
While Key Largo, Islamorada, Marathon, Key West, and all of the Florida Keys are well known for beautiful shallow coral reefs and spectacular fish and wildlife, snorkeling in Islamorada is known as some of the best in the Keys. Our reefs range in depths from 4 feet to 20 feet, which makes snorkeling enjoyable for everyone in your family. All of the coral reefs we visit are simple to navigate and are a spectacular sight. Whether you are a beginner or an advanced snorkeler you will definitely enjoy the scenery of the Florida Keys water. KeyZ Charters has captains that are very patient and willing to teach anyone the skills to snorkel and view the most beautiful fish in the area.
Learning how to snorkel is easy and fun, starting out in shallow waist-deep water. Once you have mastered the art of snorkeling, we will head out on our private snorkeling boat to Alligator Reef, Alligator Reef Lighthouse and Cheeca Rocks to explore the wonderful aquatic life below the surface of the Atlantic Ocean.
Alligator Reef & Alligator Lighthouse
An Islamorada snorkel tour with your Captain on the Atlantic Ocean will bring you to Alligator Reef and the Alligator Reef Lighthouse. Along the snorkeling boat trip, you may spot dolphins and sea turtles. The Alligator Reef lighthouse, built in 1873 and located east of Islamorada in the Florida Keys, is a tribute to the navy schooner, which ran aground there in 1822. Although the actual ship has been destroyed, the lighthouse remains a reminder of the past. During your Islamorada snorkel trip, you may come across coral, sea fans, angel fish, sergeant majors, parrot fish, butterfly fish, and you may even encounter a sea turtle, a spotted eagle ray, or a shark.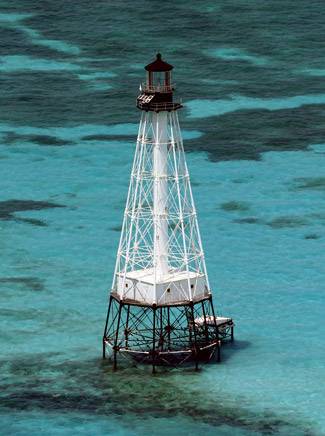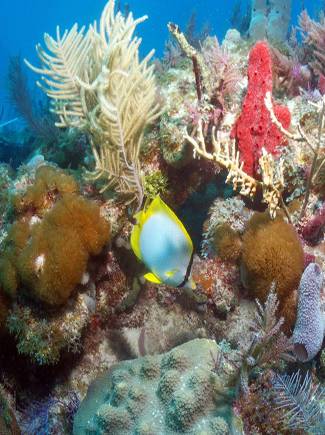 Cheeca Rocks
The stunning Cheeca Rocks reef, located near Upper Matecumbe Key in the Florida Keys, makes for a great spot for photography lovers and snorkelers alike. Here, snorkelers and nature lovers can find a multitude of soft corals and a vast amount of brain corals. Mushroom and star corals are also abundant in the area and you can spot turtles and conch in the sand around the coral heads, as well as parrotfish, queen triggers, and angel fish. For those looking for an exciting experience, you may even catch a glimpse of a nurse shark! On occasion, spotted rays, schools of tarpon, and snook can also be seen.
Snorkeling Gear Is Included!
For your KeyZ Charters Islamorada Snorkeling Tour, a mask, snorkel and adjustable fins will be provided. We also have pool noodles available for your comfort and safety while you float over the Coral Reef in the Florida Keys. For your safety, all snorkeling gear is cleaned and sanitized between each snorkeling trip. Our snorkeling boats are equipped with strong ladders for safe and easy entry back into the boat after each snorkeling adventure. All captains are trained in CPR as well as hold rescue dive certifications, ensuring you are in great hands on our boat during your Florida Keys snorkeling trip.