Custom Combination Tours
For adventure seekers looking to combine many Florida Keys tour activities into one boat tour, KeyZ Charters in Islamorada offers a variety of combination tours to experience all of the wildlife and nature of Islamorada. You can create a custom tour to fulfill almost anything your heart desires. Each trip is customized to your desires, specific locations, catering picnics, birthdays, anniversaries, etc. If you can think of it, we can most likely accomplish it.
Give us a call with your ideas and our experienced staff will guide you to provide you with the most perfect trip for your wants. From sightseeing and snorkeling the Keys to exploring the historic islands of Indian Key and Lignumvitae Key and watching the sunset over the water, we can combine any of these boat tour activities in a private tour for your group, up to 6 people. Are you looking for a Florida Key boat tour for more than 6 people? No problem, we can arrange for multiple boats to accommodate your group boat tour.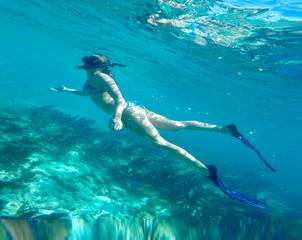 Half Day Combination Tour
KeyZ Charters' half-day Florida Keys combination boat tour is a great way to spend a morning or afternoon on the water in Islamorada. Activities for the half-day combination boat charter include snorkeling, eco-touring, exploring Indian Key and/or relaxing at a Florida Keys sandbar. This half-day private boat tour is typically 4 hours. In those 4 hours, you can combine any of our Florida Key boat trips together to make your perfect dream boat tour. Our Captain is flexible and can make sure there will be time to accomplish as many activities around the Florida islands as possible during your 4-hour boat tour.
Below is a list of examples for the half day combination tours.
2 hours of snorkeling and 2 hours of eco-touring
2 hours of snorkeling, 1 hour of eco-touring and 1 hour exploring Indian key
1 hour of snorkeling, 2 hours of eco-touring and 1 hour at a sandbar
1 hour of snorkeling, 1 hour eco-touring
Choose any of the activities we offer and create your own half day charter!