Ecotour Report
Exploring Unspoiled Islands and Beaches with Private Boat Tours in Islamorada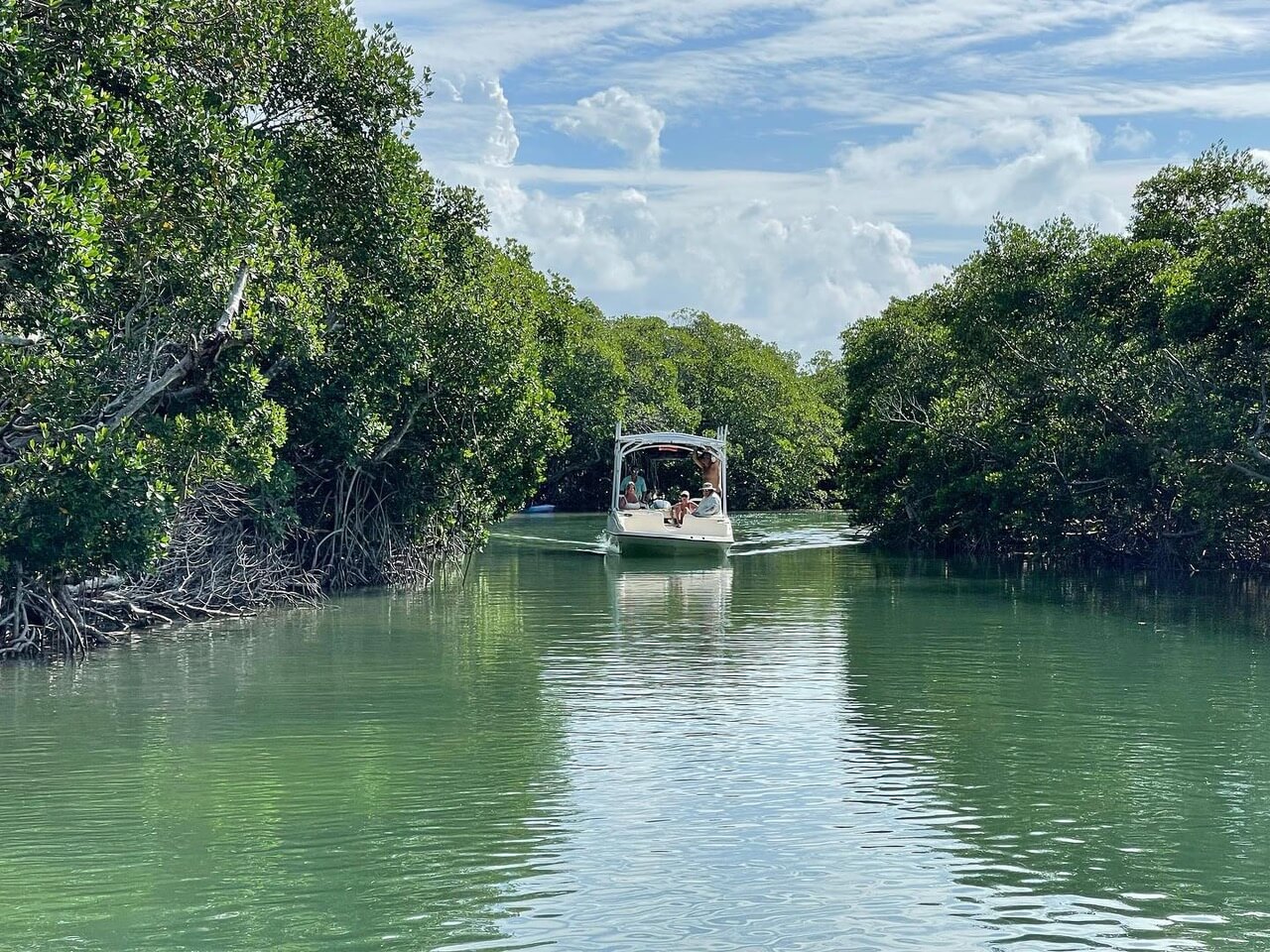 The Florida Keys is a paradise for boating enthusiasts and has been for over one hundred years. With its crystal-clear turquoise waters and diverse marine life? The Keys and surrounding areas offer endless opportunities for adventure.
While there are numerous ways to experience the beauty of this region, private boat tours in Islamorada provide an unforgettable experience. What are some of the best places to explore via private boat tours near the Florida Keys? What kind of experiences and adventures might be awaiting you?
Read on and we'll walk you through all you need to know about island hopping and exploring this beautiful region.
Exploring Islamorada
Known as the "Sportfishing Capital of the World," Islamorada is a picturesque village situated between Key Largo and Marathon. This charming destination offers a myriad of activities for boating enthusiasts.
A private boat tour in Islamorada is an excellent way to enjoy the scenic beauty of the area. You could do anything from offshore fishing to exploring the mangrove-lined channels of the Everglades.
There's plenty of exciting and memorable aquatic life about - you may even end up spotting the famous Florida manatee.
From Islamorada, there's plenty you can explore by boat, but even the waters directly off the village are memorable enough to fill a whole vacation with.
Lignumvitae Key
Lignumvitae Key is a hidden gem located in the Florida Keys. It's a paradise that is well worth exploring via a private boat tour.
This small island, situated between Islamorada and Key Largo, offers a unique blend of natural beauty and historical significance.
The island is home to Lignumvitae Key State Botanical Park, which preserves a rare tropical hardwood forest.
This forest, dominated by the Lignumvitae tree (meaning "wood of life" in Latin), is one of the last remaining examples of this type of forest in the Florida Keys. Taking a private boat tour to Lignumvitae Key allows you to explore and appreciate the island's ecological importance.
On Lignumvitae Key, you'll also find the Matheson House. This is a historic home built in the early 1900s. The house is a testament to Florida's pioneer past and offers a glimpse into the life of the early settlers in the region.
Visitors can take guided tours of the Matheson House, which provides insight into the island's history. It will also give you a great sense of the challenges faced by its early inhabitants.
The Sandbar
The Islamorada Sandbar is a popular and vibrant spot that is perfect for an afternoon of fun on the water. Located in the turquoise waters of Islamorada, this shallow sandbar is a gathering place for boaters and beach lovers alike.
The Islamorada Sandbar is characterized by its shallow waters, which make it an ideal spot for anchoring boats. Guests can easily wade about in the crystal-clear waters. The sandbar emerges during low tide, revealing expansive sandy areas where visitors can walk, relax, and play in the sun.
A visit to the sandbar offers a unique beach experience surrounded by the beautiful waters of the Florida Keys.
Private Boat Tours in Islamorada
If you're looking to make the most of your time in Florida, you'll want to spend as much time near the beautiful waters as possible. Taking one of the private boat tours in Islamorada can provide a memorable way of exploring this jaw-dropping region.
Have more questions about hiring a boat charter, or enjoying the Islamorada beaches? Give us a call anytime for more help.
---
‹ Back