Ecotour Report
A Guide to the 5 Best Sightseeing Tours in South Florida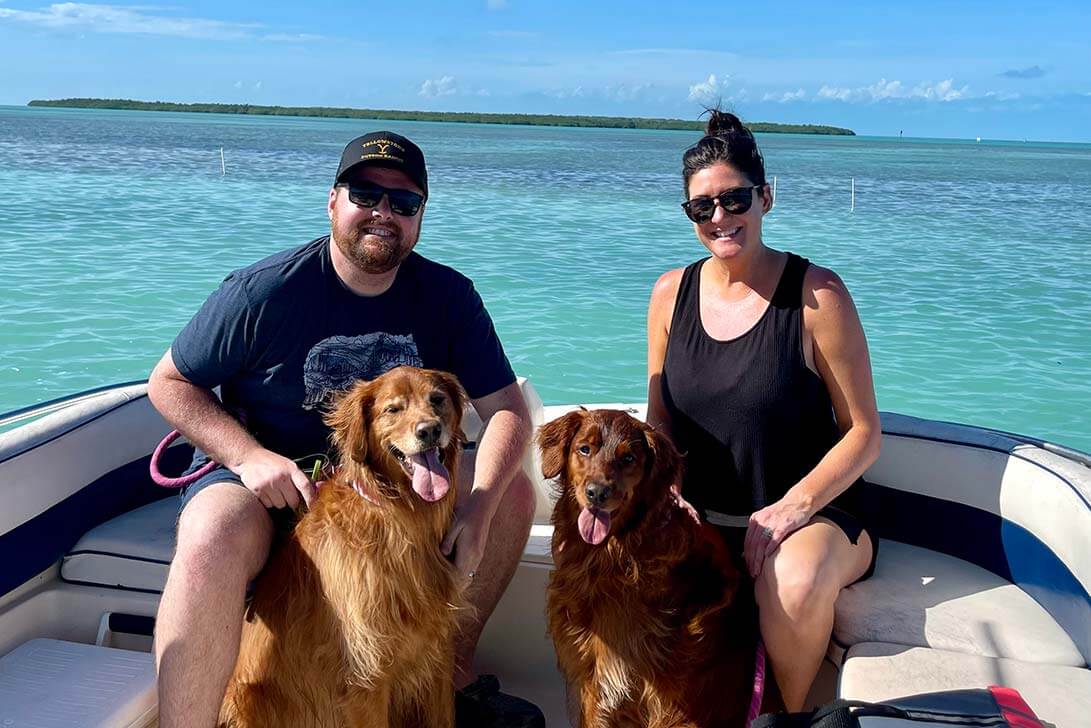 South Florida has an average summer temperature of 90°F, glimmering waterways, and endless activities. Therefore, it's the perfect spot for enjoying fun in the sun!
You can spend weeks here and never run out of exciting activities. The best way to ensure you see the best of what the region offers is through one of the many sightseeing tours.
You will see advisements for outings everywhere in Islamorada and the Florida Keys. But to uncover the best one, keep reading our guide until the end!
1. Islamorada Sunset Cruises
If you visit with someone special, put Islamorada Sunset Cruises at the top of your itinerary. It promises to be a romantic evening in a magical setting where St. Valentine would be proud to spend his free time.
The highlight is watching the blood-orange sun drop beneath the pristine waters. But there are plenty of other surprises that make the trip more memorable.
Our captains venture through the mystical mangrove mazes of the Keys. Throughout the journey, we look for dolphins and other sea life.
2. Snorkeling In Florida Keys
If romance isn't your thing, there's no need to worry. If you book a Snorkeling Florida Keys tour, you'll be in for an action-packed day underwater!
The climate and location of the Florida Keys make it one of the best spots on the planet for snorkeling. Under the turquoise waters are a labyrinth of coral and an abundance of sea creases. You can get up close and personal with this once-in-a-lifetime tour.
3. Historic Island Tours
Florida welcomed over 137 million visitors through its gates last year. Many come to soak up the sun on the white sandy beaches. Yet, a significant amount has come to see the historical sites dotted along the coast.
A Historic Island Tour is your one-stop shop for the greatest spots in the state. Indian Key and Lignumvitae Key are notable islands. On its land, you can experience:
Botanical gardens
Tropical hardwood hammocks
The historic windmill
Inhabitant homes
Parks and wildlife
If you're not already a history buff, you will be after this voyage!
4. Islamorada Sandbar Tours
An Islamorada Sandbar Tour is a mix of postcard beauty, adventure, and relaxation. It sits in the Atlantic Ocean, almost a mile from the mainland. Every year, families and friends of all ages enjoy this natural wonder.
While on your tour, you can sit back, relax, and enjoy the views with a bottle of your favorite ice-cold drink. Or, if you're feeling adventurous, you can dive into the lukewarm waters.
5. Florida Keys Ecotours
Here at KeyZ Charters, we are proud of our eco-friendly tours. Around 50% of the world's coral reefs have died in the previous three decades. So, contributing to sustainability in a world suffering from global warming is vital.
You'll also take a unique trip filled with plenty of spills and thrills. The one or three-hour journey passes through pretty scenery with much wildlife. Some animals you may spot are:
American saltwater crocodiles
Herons
Ospreys
Egrets
Iguanas
Manatees
Dolphins
Book Your Sightseeing Tours Today
South Florida is a sought-after area at any time of the year. Therefore, guides and activities can sell out in advance.
If you're taking a trip to the Sunshine State, book your sightseeing tours today! Don't forget to pack your camera to capture the delightful memories!
---
‹ Back